A collection of art, including rarely-exhibited works by Monet, Lowry and Turner, has been loaned to a Leeds gallery by retailer Marks & Spencer.
The five paintings are being displayed at the Stanley & Audrey Burton Gallery, based at the University of Leeds.
M&S began in the city in 1884, when founder Michael Marks opened his first penny bazaar. He would go on to merge with Tom Spencer in 1894.
The gallery described the loaned artworks as "formidable treasures".
University of Leeds art curator Layla Bloom said: "This loan helps us to expand the story of 20th Century British art display through our collection at The Stanley & Audrey Burton Gallery, whilst also making links to the fascinating history of Marks & Spencer, a British institution born here in Leeds."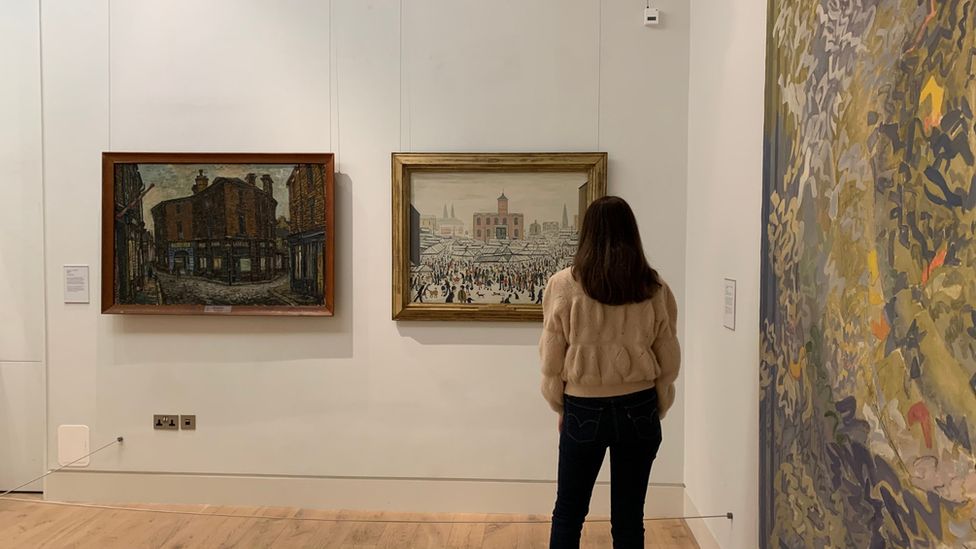 The M&S Company Archive, which established its base at the University of Leeds in 2012, said loaning the five paintings enabled it to build on that relationship.
Company archivist Katharine Carter said it was very fitting for the "wonderful art treasures" to be experienced by a wider audience.
The public display comprises works by Claude Monet, LS Lowry, JMW Turner, Maurice de Vlaminck and Edward Seago.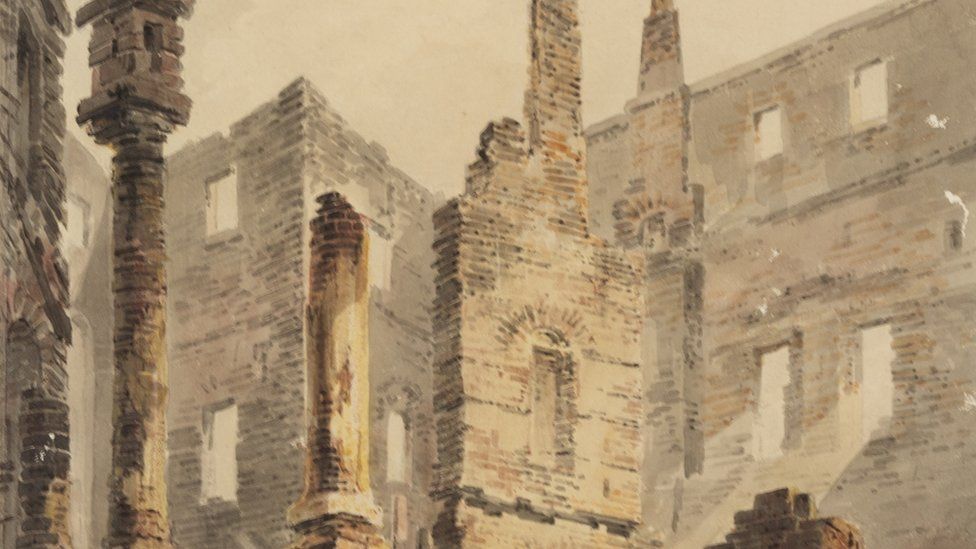 The piece by Lowry is called Market Stalls and was commissioned to celebrate the opening of the Market Street M&S store in Manchester in 1961. It has not been on display since 1976.
The Pantheon, the Morning after the Fire, dates from 1792 and is attributed to the then 16-year-old Turner.
It shows the destruction of the Pantheon Assembly Rooms on London's Oxford Street, which became an M&S store in 1938.